Art print by Jenny Shaw - Light dances before my eyes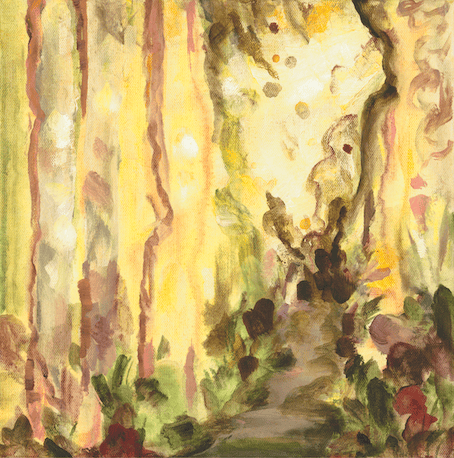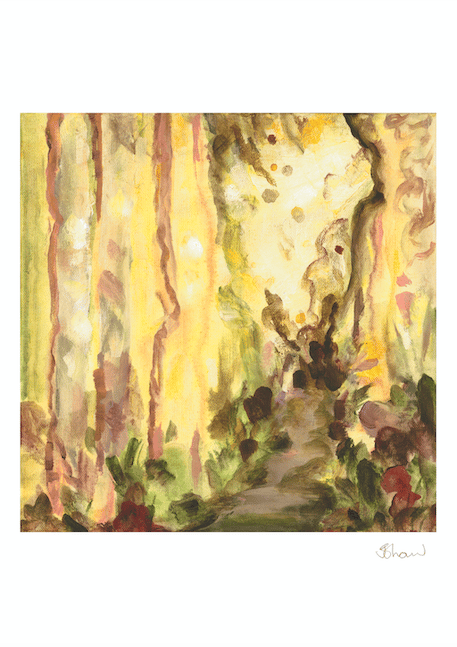 Light dances before my eyes
Jenny Shaw
That feeling when walking a bush track with the sunlight dancing through the eucalypt trees.
The sunight is bright, warm and enveloping all at once...quite magical. It guides my way through the bush track dancing amongst the trees in my periphery vision showing the richness of colour of the surrounding bush. Mystery lies in the shadows.
Please select from A4, A3, A2 option. If you are interested in other sizes please contact me. Prints are scanned from the original painting by me. They are scanned at the highest quality and printed in lightfast pigment inks on 308gsm 100% cotton Rag paper. The print is an A size with image surrounded by a white border ready for a standard A size photo frame. Scroll across to see how it is placed on the page (A4 shown). I am so happy with the quality of the print and they look even better in the flesh than on the computer screen . I keep the image size lower online to protect my copyright.
Your print is drop shipped and will be sent by express trackable post within Australia.
It comes in a plastic sleeve with cardboard insert. It is professionally packaged.
Please check postage, exchange and refund information before placing your order.